Migros online shopping experience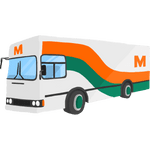 Wow, more than a year I do shopping on Migros Online, on average twice a month, and I never had any problem. Started with the Covid19, but I love it so much that I will continue even once everything will be over (hopefully). The only downside is the minimum 99 CHF purchase for every order.

Coop, I used it few times, and I really hate their web site, absolutely user unfriendly. And they have very limited delivery time slots. I used it only when I got some free delivery coupons (and because they sell frozen artichokes).

I can't believe that this is the best effort in 2021

Don't forget we are in Switzerland, with few exceptions, the average online shopping experience is quite crap.